[dropcaps type='normal' color='#5472d2′ background_color=" border_color="]E[/dropcaps]  xclusive
Glasshouse wallpaper is a perfect tropical style in the house. This exotic animal print wallpaper features parrots, snakes and jungle plants throughout the paper. Choose this wallpaper for us a feature wall and complete the tropical feel with exotic house plants and this has a special wallpaper is bold geometric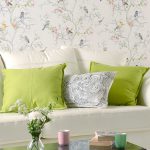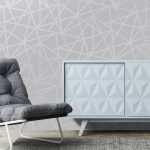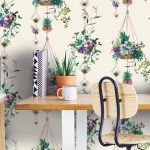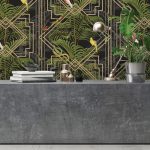 [dropcaps type='normal' color='#5472d2′ background_color=" border_color="]G[/dropcaps]  lasshouse
Glasshouse wallpaper is a perfect tropical style in the house. This exotic animal print wallpaper features parrots, snakes and jungle plants throughout the paper. Choose this wallpaper for us a feature wall and complete the tropical feel with exotic house plants and this has a special wallpaper is bold geometric
[dropcaps type='normal' color='#ff4b3c' background_color=" border_color="]M[/dropcaps] idas
Midas is a wallpaper contemporary and geometrics design. The textured lines and the shimmering glitter.This a natural marble design with a tactile plaster background, with tactile inks fading into shimmering. And has prism is a striking geometrics with raised tactile lines to add structure. Midas is a subtle paisley design with a shimmering mica background and a raised linear texture to enhance the design.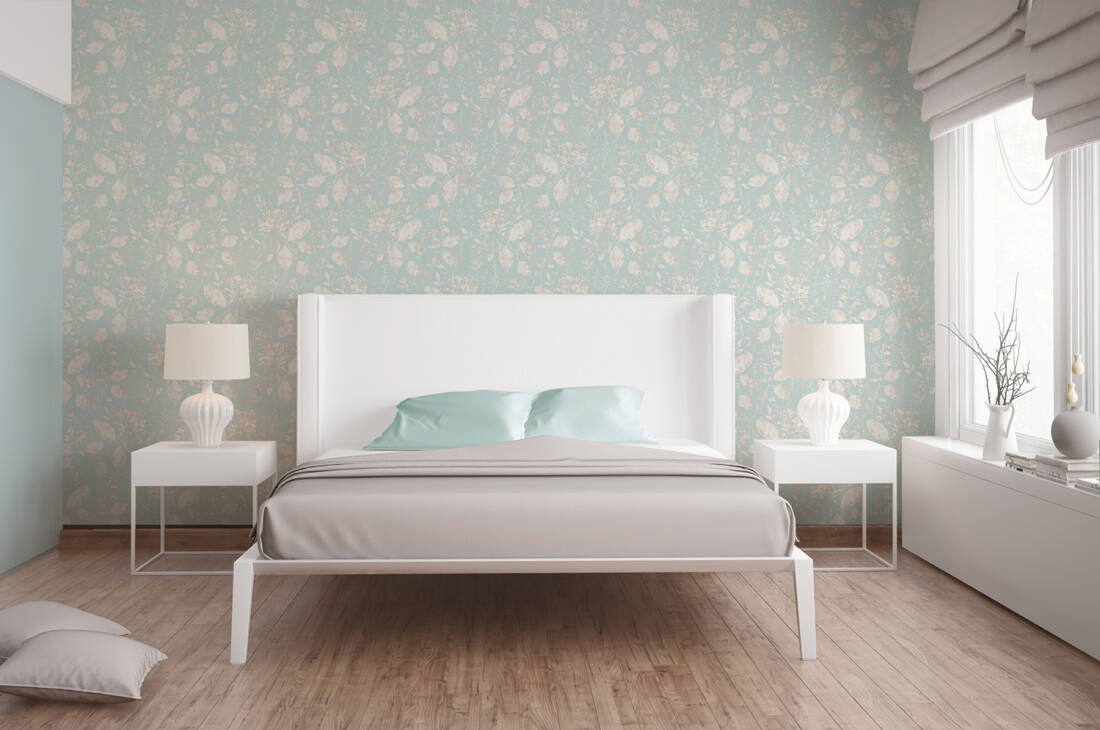 Memory 3
is spellbinding with its playful floral outlines and romantic patterns. Modern block stripes and distinct monochrome backgrounds in fresh pastel tones produce a uniquely beautiful living atmosphere.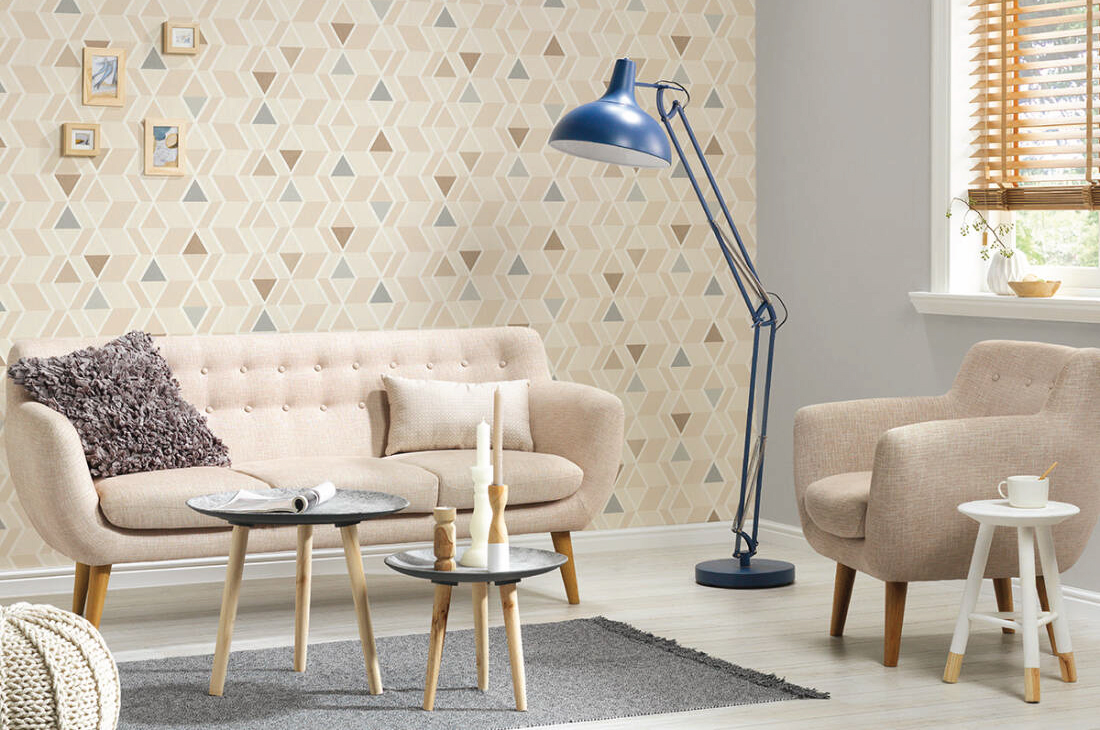 Happy spring
includes a selection of harmoniously easy-to-combine wall outfits – floral and graphic. It brings vigour into your interiors and creates a light-hearted atmosphere.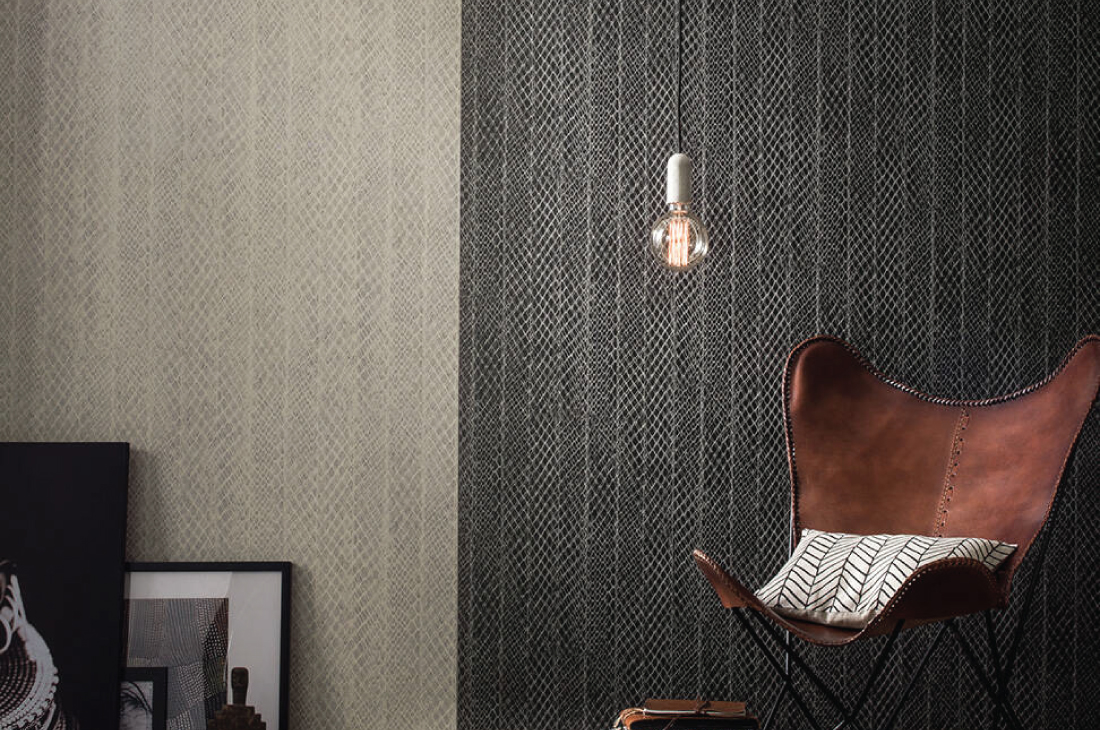 Saffiano
Original, powerful, colourful – the red continent describes the wonder of Africa and with it, the Saffiano collection of wallpapers from A.S. Création. Warm earth tones.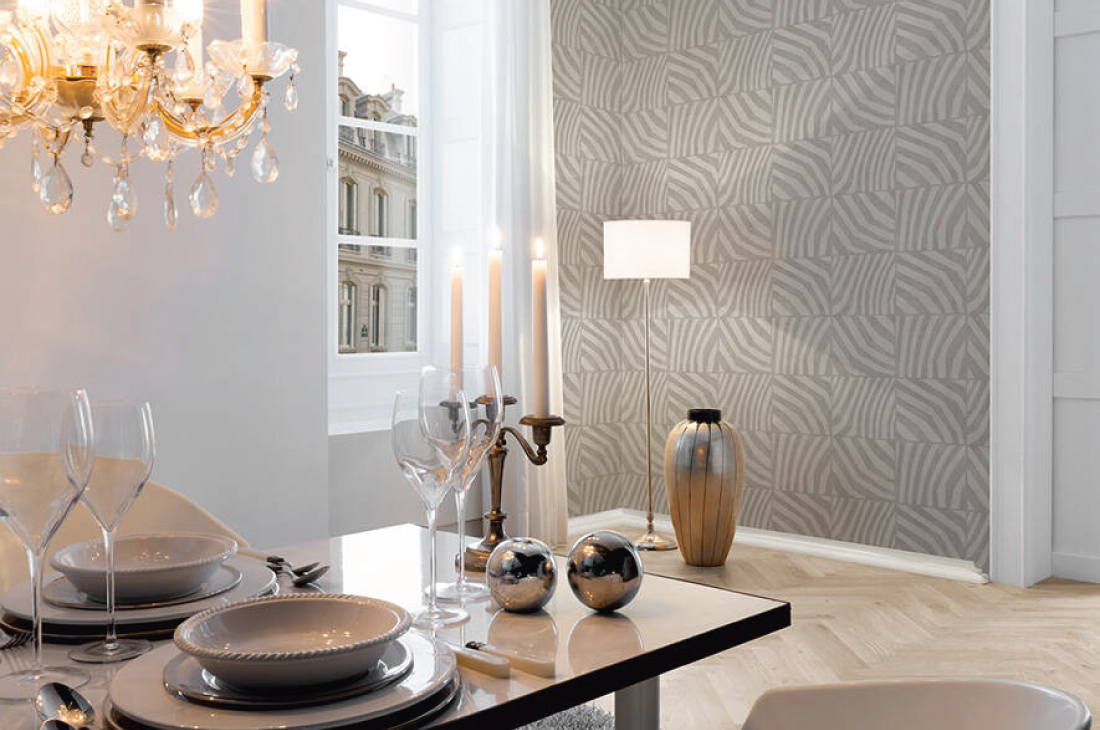 Revival
Young, modern yet elegant – the design-orientated wallpaper collection Revival by A.S. Création provides assuring style with modern, graphic patterns and universals in warm tones such as beige and dove, as well as light blue and metallics.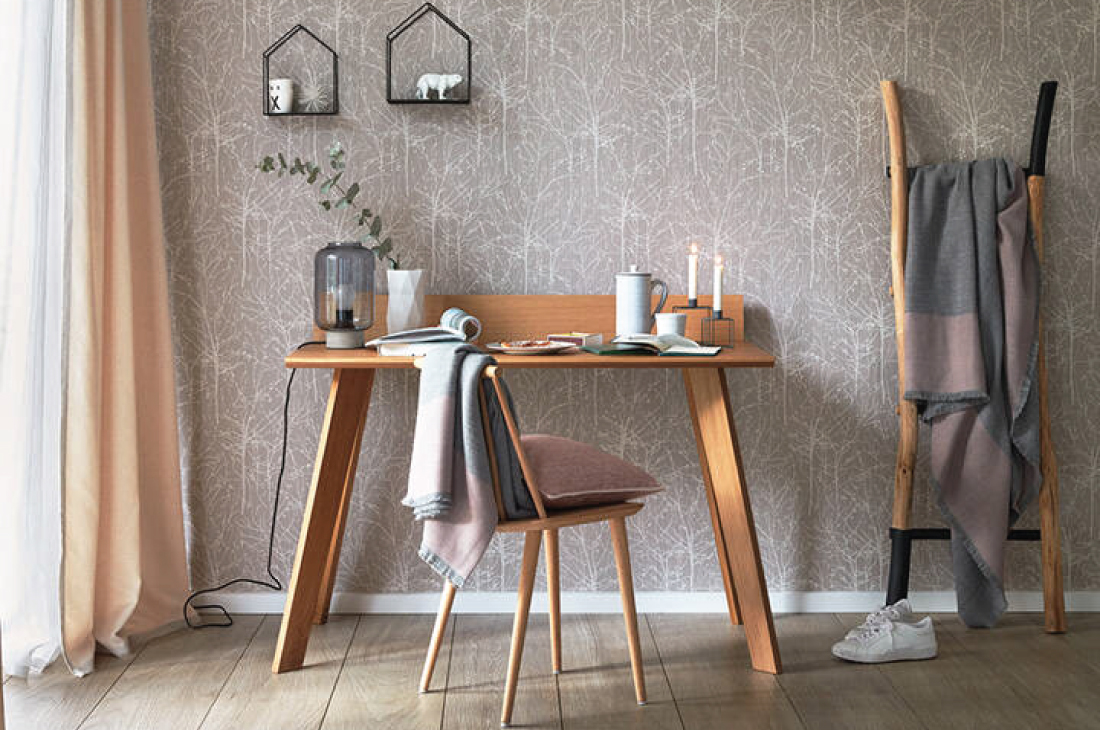 Esprit 13
The Esprit Home 13 wallpaper collection by A.S. Création reinterprets the four seasons with high quality materials, exciting designs and new textures. Experience the year 2018 with fresh colours and modern, baroque.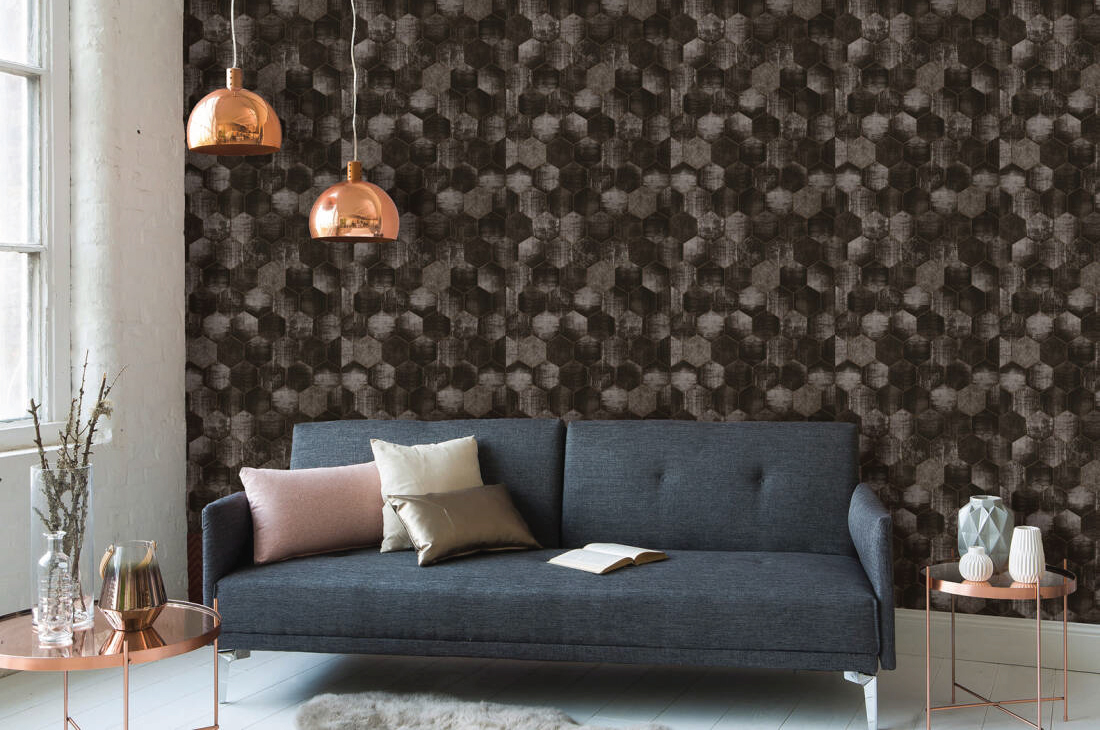 Materials13
The MATERIALS collection by A.S. Création visually lifts every room, using material effect designs as an expressive eye-catcher. Whether marble, leather, wood, stone or metal – it is hard to imagine a truly up-to-date look without them.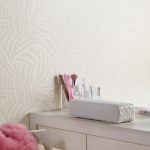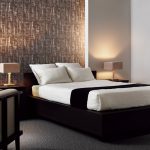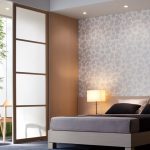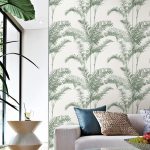 [dropcaps type='normal' color='#8d6dc4′ background_color=" border_color="]P[/dropcaps] ower 1000
Just as unmistakable and unique as the predecessor collection is the new wallpaper collection "Titanium 2".
Elegantly designed graphical designs create a modern and stylish ambience, which is emphasized by the structured and matt-glossy surface. The stylish designs impress with their exclusive and luxurious look. Your own creativity knows no bounds – therefore, all patterns can be combined with matching plain colours for an individual lifestyle. Soft shades of beige and white meet strong colour highlights in trendy browns, petrol, black and metallics. Take a close look at these high quality wall outfits. To do justice to the name "Titanium 2", the wallpapers feature a robust and scrubbable surface.
[dropcaps type='normal' color='#75d69c' background_color=" border_color="]X[/dropcaps] select
The X SELECT Catalog offers an extensive collections of vinyl, paper, textile and natural handcrafted wallcoverings which are ideal for retail, hospitality, restaurants and residential projects. It is derived from two words: ultimate selection and excellent.  This collection is focusing on premium designs and divided into different concepts.
traditional Japanese wallcoverings in WASHI, Gold & Silver, KATAGAMI, Paper Weave, Sisal, Juraku and Diatomaceous Earth.